With more than 12 years of experience in serving routes to and from the largest hotels in Greece, we know very well what high-level transport means for tourism professionals.
Why should a hotel choose Taxiplon?
24/7/365 service from the company's Business department

All our drivers have a POS, speak English and have a specific dress code

Large number of vehicles able to cover route requests during periods of high demand

We work with more than 150 hotels in Athens and Thessaloniki
Exclusively for our partner customers, we provide completely free special and innovative tools, such as the Taxiplon Button to instantly call a taxi without the need to call, but also the Taxiplon Hotel Booking, a service that makes it easy for the hotel customer to book, together with the room reservation, and the vehicle that will transport him to it, offering multiple benefits to travelers and tourism businesses.
If you also want to save time from your hotel's transportation planning process by offering high-quality transportation services to your guests, call us now at 2102719555 to present you the solutions we have available.
Taxiplon Button
Taxiplon Button is a Web Application through which you can hail a taxi with the press of a button from one predefined pickup point to various preset destinations, while being able to monitor the status of the ride. It is compatible with all mobile platforms and can be also accessed through your Web browser.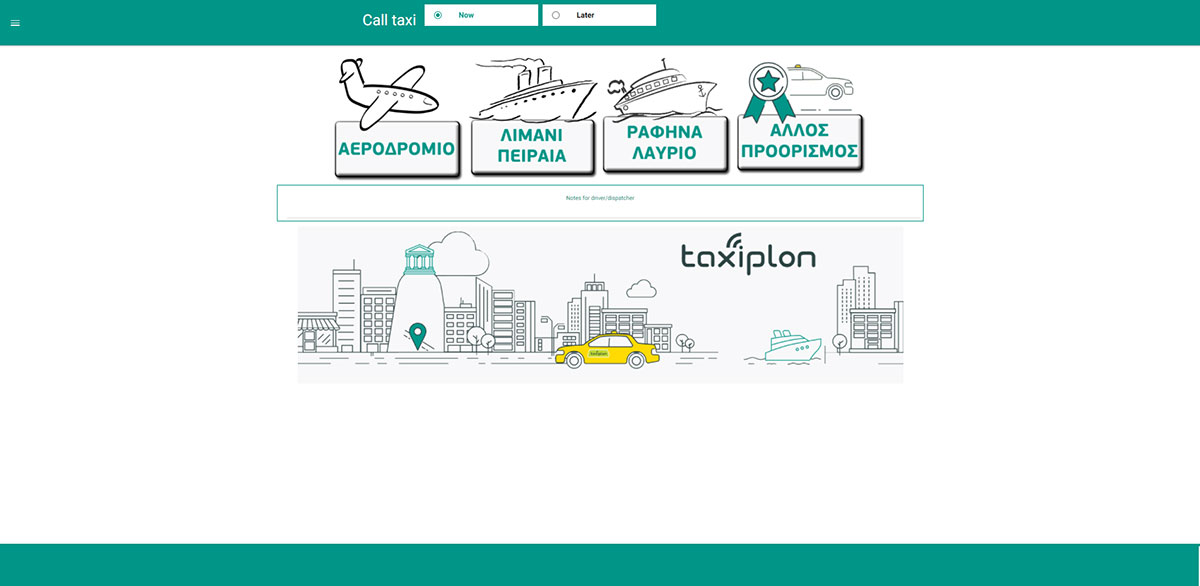 Taxiplon Booking
Taxiplon Booking is taxi reservation platform, that is provided at no cost to our hotel partners. In the confirmation email sent by the hotel, the customer can follow the link attached, giving him the ability to schedule his trips throughout his whole stay and select the right vehicle suited to his needs.