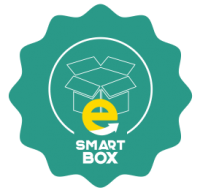 For Individuals
Smart box – Immediate delivery service
Do you want to send a parcel directly from the comfort of your home safely? We have the solution for you. Call at 18222 or 2102773600 and one of our partners will inform you about the cost and will plan its shipment.
An experienced taxiplon driver will pick up the parcel to deliver it promptly and discreetly to the recipient you have designated.
The cost for the service is calculated based on distance. The service does not support deliveries of very large items and unaccompanied pets.
For Businesses and Eshops
At Taxiplon we know how to serve our customers fast and efficiently. This is the reason we created taxiplon e-smart Box, a unique service for retailers that guarantees deliveries to customers within 2 hours from the moment we receive the product. The platform can be accessed though any device and offers instant scheduling, appointment bookings, live monitoring of the order and a reporting section. If you own an electronic store, e-smart Box can also be integrated into your checkout.
A premium service needs the appropriate support
Through e-smart Box you can monitor all the stages of the order from the moment you request the ride up to the delivery of the product. You can also check your orders through a complete report page.
Optionally, we can undertake the integration of our platform with your e-shop so that the option of immediate delivery with Taxiplon will appear at the checkout.
To request a demo send us an email at business@taxiplon.gr.
or
Complete the interest form here and a representative will contact you immediately